To enter, you must be of legal drinking age!
As of March 2020, KOVAL has been producing alcohol-based sanitizer for first responders, community organizations, medical institutions, essential businesses, and the general public.

Product Specification:
Ingredients as per WHO recommendation.
Ethanol, Water, Glycerine, Hydrogen Peroxide
Final product ABV: 80%
--- --- --- --- ---
Sanitizer Orders
Option 1 - Bulk Sanitizer Order/Request Form
NO LONGER AVAILABLE
Pick up at 4241 N. Ravenswood Ave during your confirmed window. Delivery options also available.
USE FOR:
- orders of 1 case (four 1 gallon jugs) or more
- orders that need to be shipped (pickup also available)
- donation requests, regardless of size
(If you are requesting a donation, please tell us more about your organization in the notes!)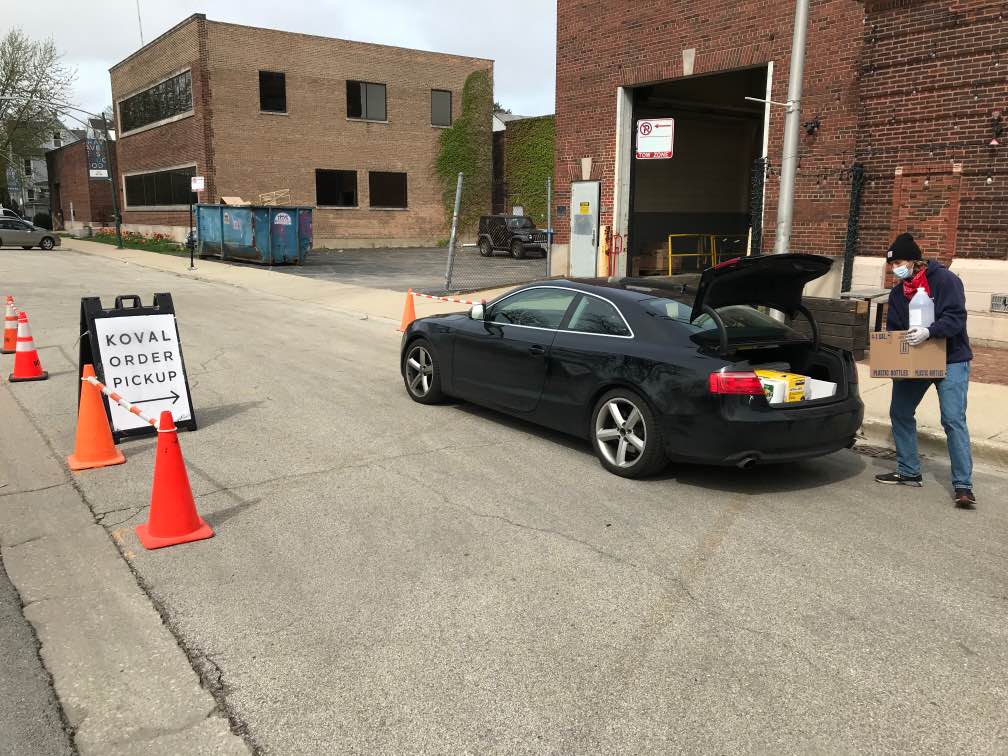 Option 2 - Individual Sanitizer Orders
NO LONGER AVAILABLE
Pick up ONLY at 4241 N. Ravenswood Ave during your confirmed window. No delivery options at this time.

USE FOR:
- orders of 1-3 gallons (pickup only)