To enter, you must be of legal drinking age!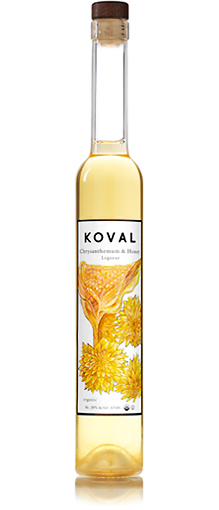 CHRYSANTHEMUM & HONEY
40 Proof
Honey and chrysanthemum flowers come together in this rich yet delicate liqueur. The nose of the flower and texture of organic honey are a perfect mix with rum, whiskey, or gin. Made using two different varieties of chrysanthemum flowers and organic wildflower honey from Wisconsin. Unlike other liqueurs on the market, KOVAL liqueurs use a white whiskey base, adding more depth to the spirit.
Small Batch. Organic.

Purchase from an online retailer