To enter, you must be of legal drinking age!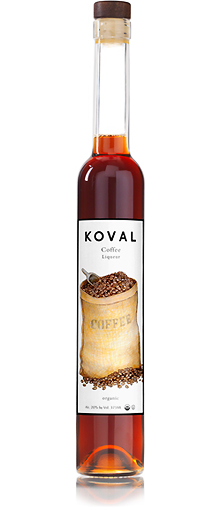 COFFEE
40 Proof
Small Batch. Organic. Kosher

The single origin beans from Intelligentsia Coffee lend flavors of vanilla cream, buttered scone and dry cranberries to the delightful KOVAL Coffee Liqueur. Hints of deeply decadent dark chocolate serve as a bedrock for the lighter notes on top. Ideal after dinner, in desserts, or added into a freshly brewed cup of coffee.