To enter, you must be of legal drinking age!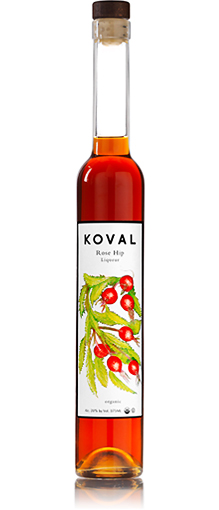 ROSE HIP
40 Proof
Rose hips, the fruit of certain varieties of roses, are commonly used in Europe for teas, soups, and jams. Unlike rose petals, rose hips express more citrus notes. Mixes wonderfully with gin, whiskey, tea, or champagne. Unlike other liqueurs on the market, KOVAL liqueurs use a white whiskey base, adding more depth to the spirit.
Small Batch. Organic.

Purchase from an online retailer