To enter, you must be of legal drinking age!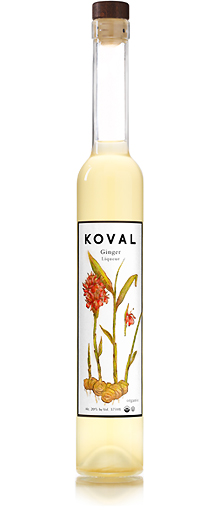 GINGER
40 Proof
Small Batch. Organic. Kosher

Ginger was once one of the most popular spices in the world, prized for its medicinal and culinary uses. Each batch of organic Ginger Liqueur requires 60 pounds of fresh ginger, all of which is hand-peeled in house for the most vivid flavor. KOVAL Ginger Liqueur is spicy with a touch of sweetness, with a satiny and luxurious mouthfeel. Perfect for mules, spritzes, or any drink that needs a bit of an extra kick!