To enter, you must be of legal drinking age!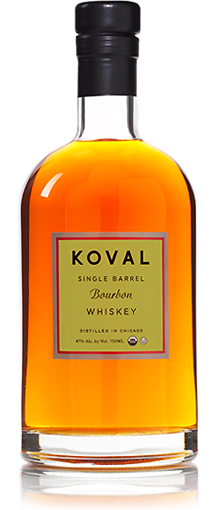 KOVAL Bourbon, unser neuestes Produkt, reift in stark ausgebrannten, neuen Eichenfässern aus Minnesota. Die Zusammensetzung der Maische beinhaltet u.a. Hirse und wird mit 94 Proof abgefüllt. Das Getreide stammt von einem lokalen Biobauern-Kollektiv aus dem Mittleren Westen. Nur das "Herzstück" des Destillats wird verwendet.
Small Batch. Single Barrel. "Herzstückt".