To enter, you must be of legal drinking age!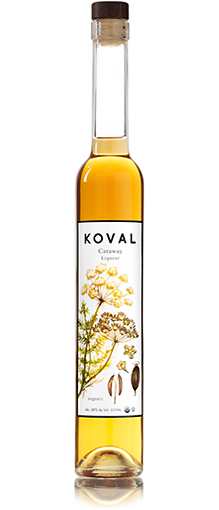 CARAWAY
40 Proof
Caraway seeds have long been celebrated for their ability to aid digestion; they also make tasty spirits. Enjoy the faint anise notes and smooth herbal character of this new liqueur. Unlike other liqueurs on the market, KOVAL liqueurs use a white whiskey base, adding more depth to the spirit.
Small Batch. Organic.

Purchase from an online retailer