Hidden in the basement of the building adjacent to one of the oldest bars in Chicago—The Green Door Tavern—is The Drifter, one of Chicago's original speakeasies.
Marked by the tavern's signature green door (which, in the prohibition era, represented a place one could find alcohol and other illegal entertainment), John Chesney, bartender and night manager of The Green Door Tavern, walked us through the Green Door's bar and gastropub, through to the back and down the stairs until we reached a heavy, disguised door to the building next door. It opens to what feels like an entirely different era in time.
The Drifter's walls are lined with Prohibition-era memorabilia, including an original Mobil Gas Pegasus, a wooden phone booth, and bottles that have lived on the shelves since the mid-20s. Original video footage of flappers project on the back wall, that also double as a stage.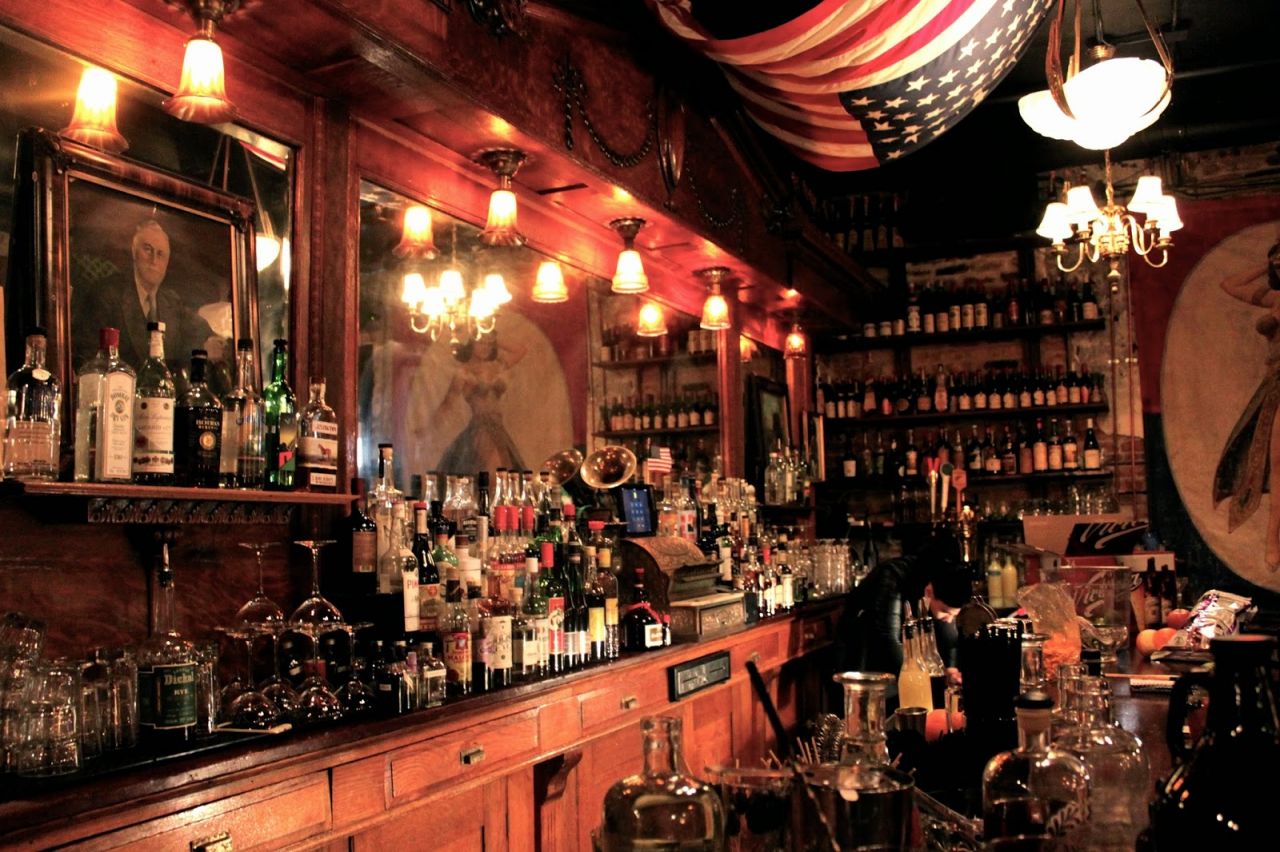 Don't expect to come here expecting a long list of drinks. Instead, beverage director and general manager Liz Pearce created a rotating cocktail menu based on Tarot Cards.
We sat towards the end of the bar while John prepped his ingredients, including two of his own homemade bitters.
John, who worked in event marketing just shy of two years ago, fell in love with the cocktail scene while he traveled for work. "I would always look for the best cocktail bar in whatever city I was in."
The drink that got him excited about mixology enough to switch jobs and get involved in the bar scene was one he didn't expect. "The drink that converted me was a habanero-infused strawberry margarita. It was such a silly cocktail," he laughed, "but it got me excited about infusing my own alcohols and making my own bitters."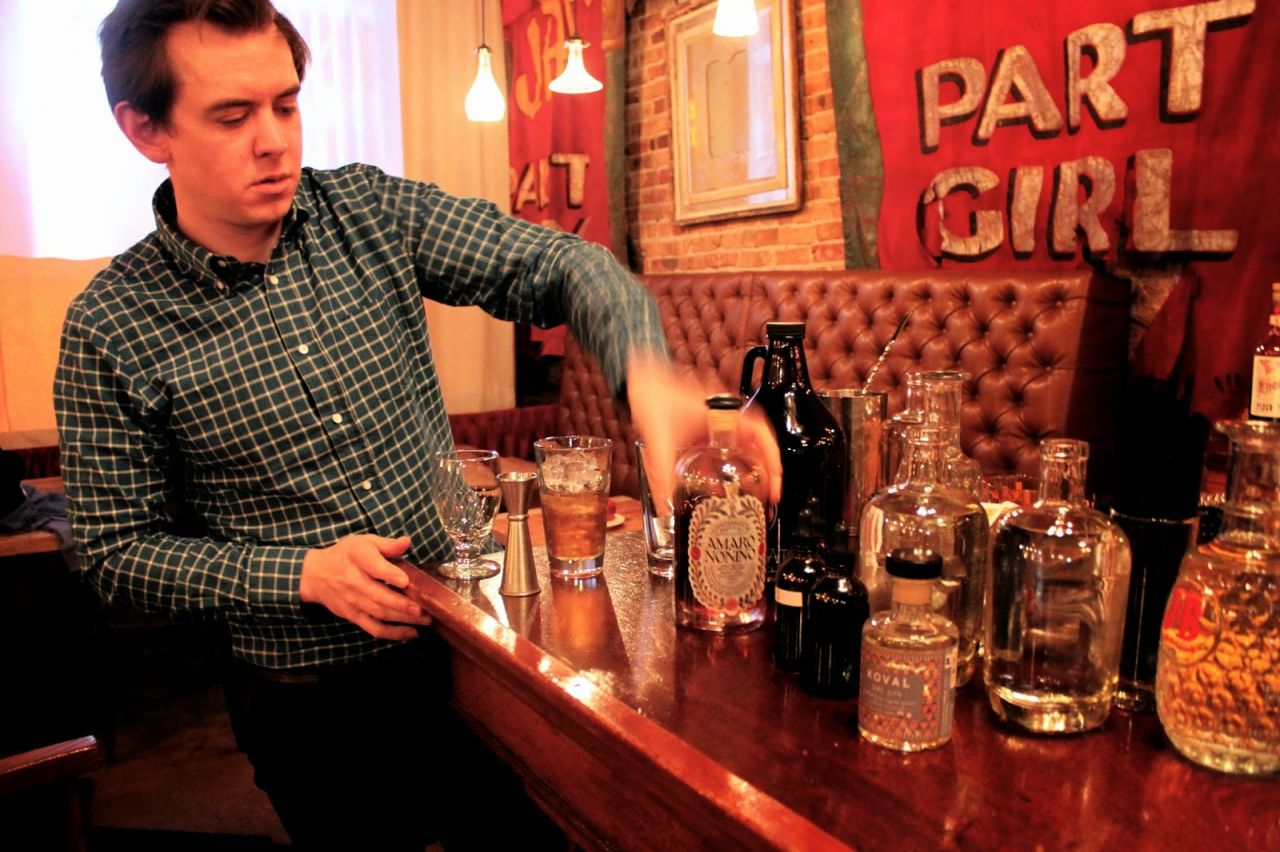 Both of the cocktails that John made for us included some of his own bitters. The first, a take on a classic manhattan using KOVAL Oat Whiskey, used a dash of smoked blood orange bitters, while the second, a twist on a gin mule was flavored with habanero bitters.
Drink #1: The Ravenswood
"After I did a tasting, the Oat whiskey stuck with me. I wanted to do something fun with it rather than doing a more typical old fashioned. First I thought maybe a black manhattan. I just kept coming back to manhattans."
2 oz. KOVAL Oat Whiskey
1 oz. Amaro Nonino
Dash of smoked blood orange bitters
Dash of chocolate bitters
Bar spoon of Luxardo Cherries
Drink #2: The Lincoln Square
"Normally I'd put lime juice, but there's such a strong flavor already that I didn't need to do that. I added a dash of habanero not for the spice, but to mix in a contrasting flavor."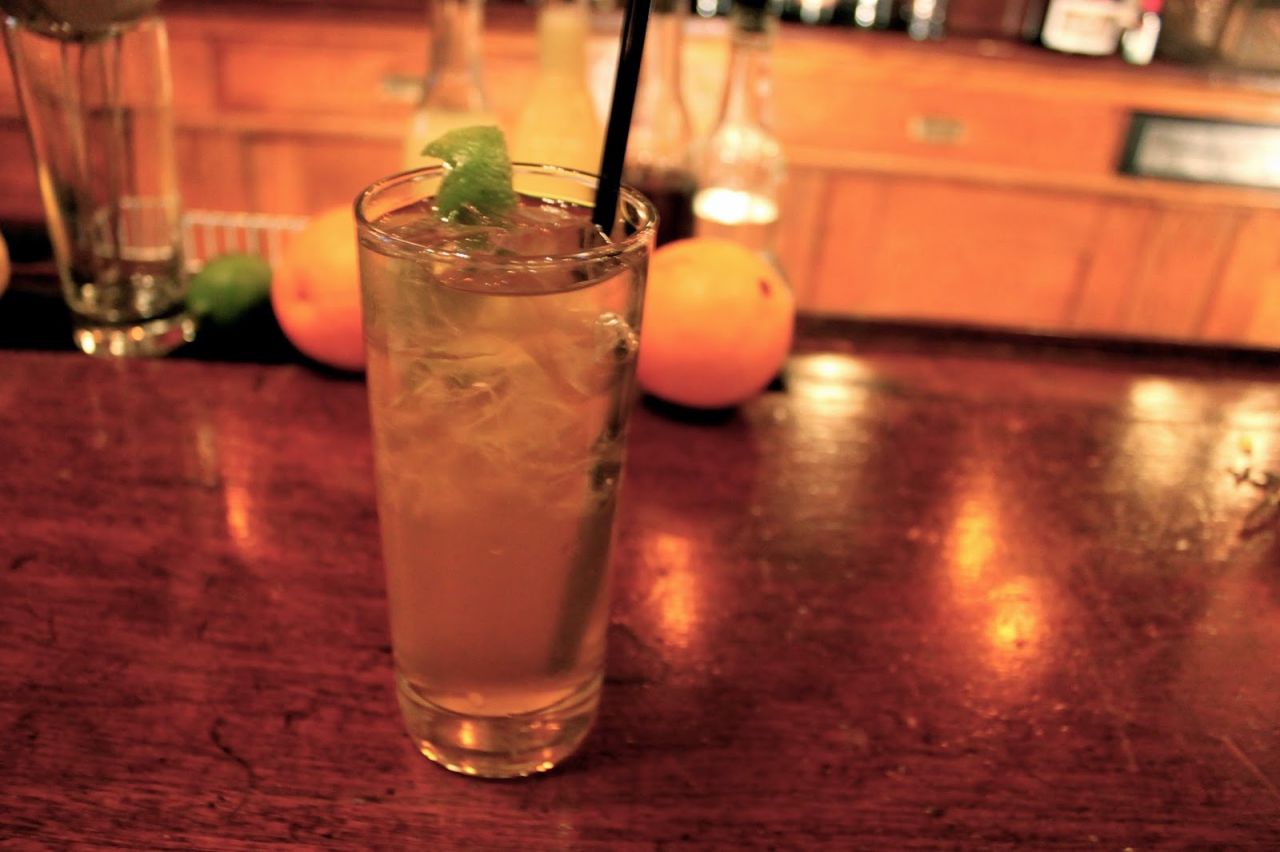 2 oz. KOVAL Dry Gin
4-5 oz. Kombucha Tea
Dash of habanero bitters
Served over ice
Both drinks are eclectic mixes of flavors that made for smooth, easy-to-drink cocktails. If you're lucky enough, maybe a Tarot card will tell you that one of these drinks is in your future.