To enter, you must be of legal drinking age!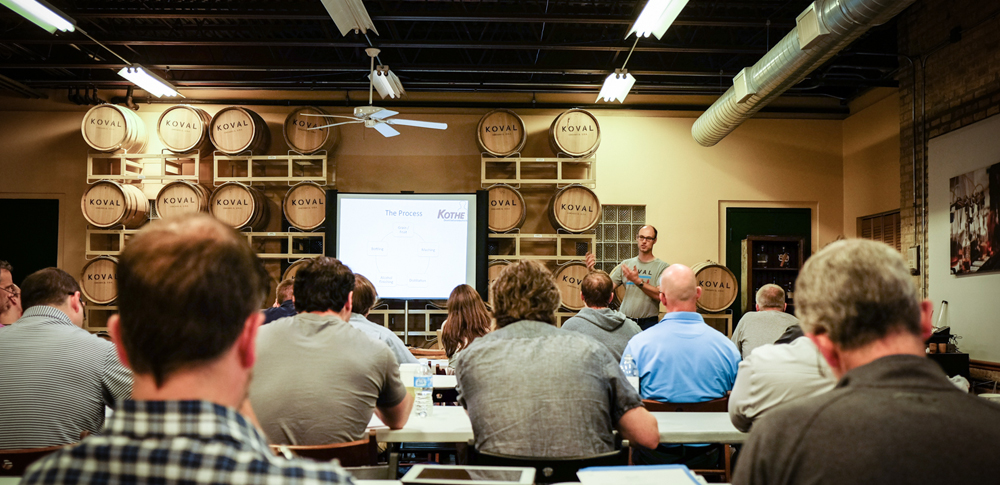 An American pastime, not far from baseball, whiskey is a spirit rooted in tradition over time. From the original white rye to the high-rye bourbons of today, whiskey drinkers at long last have the delight and fortune to delve into of mixed up mash bills, odd aging, and handcrafted goodness with a far-reaching list of distilleries big and small. The joy is our ability to enjoy the best of both worlds: old vs new, classic vs contemporary, mainstream vs indie.
With KOVAL's knowledge and deep-rooted love of craft spirits, discover the history of American whiskey and its progressive nature.



Upcoming:
KOVAL Whiskey Workshop: Chocolate & Char Edition - Saturday, June 15th
Discover the history of American whiskey and its progressive nature with KOVAL, while developing your palate and deepening your whiskey knowledge.


In this unique collaboration with Vosges
-Haut
Chocolat, enjoy an evening of whiskey education and fun pairings. This workshop will culminate with an in-depth whiskey tasting and curated chocolate pairing. BBQ snacks will also be offered prior to the workshop, so come hungry and thirsty! A wonderful opportunity to treat Dad on Father's Day weekend, or to enjoy with friends new and old.